El módulo de Tienda te permite
crear tu propia tienda online

. Así, puedes

crear un catálogo en línea

y vender en línea. Los sitios web creados con el paquete Pro pueden

añadir un carrito de la compra

para permitir a los visitantes

comprar tus productos directamente en línea

. Todos los pagos se acreditan directamente en tu cuenta de PayPal.Disponible para los sitios web creados con el

paquete Premium

y con el

paquete Pro

(catálogo y comercio electrónico).

Showing and selling your products online is really easy with the SiteW Store Block:
Create pages about your products: name, photos (displayable on fullscreen), price, detailed description...
Classify your products in categories
Display your online catalogue on your website and start finding new customers!

If your website uses the
Pro Package
:
Enter your PayPal account email address,

and activate the payments to transform your site into an online store!
Visitors will the have the possibility to add your products in a shopping cart and order them directly online. The secured payment is handled by PayPal and your account is credited instantly.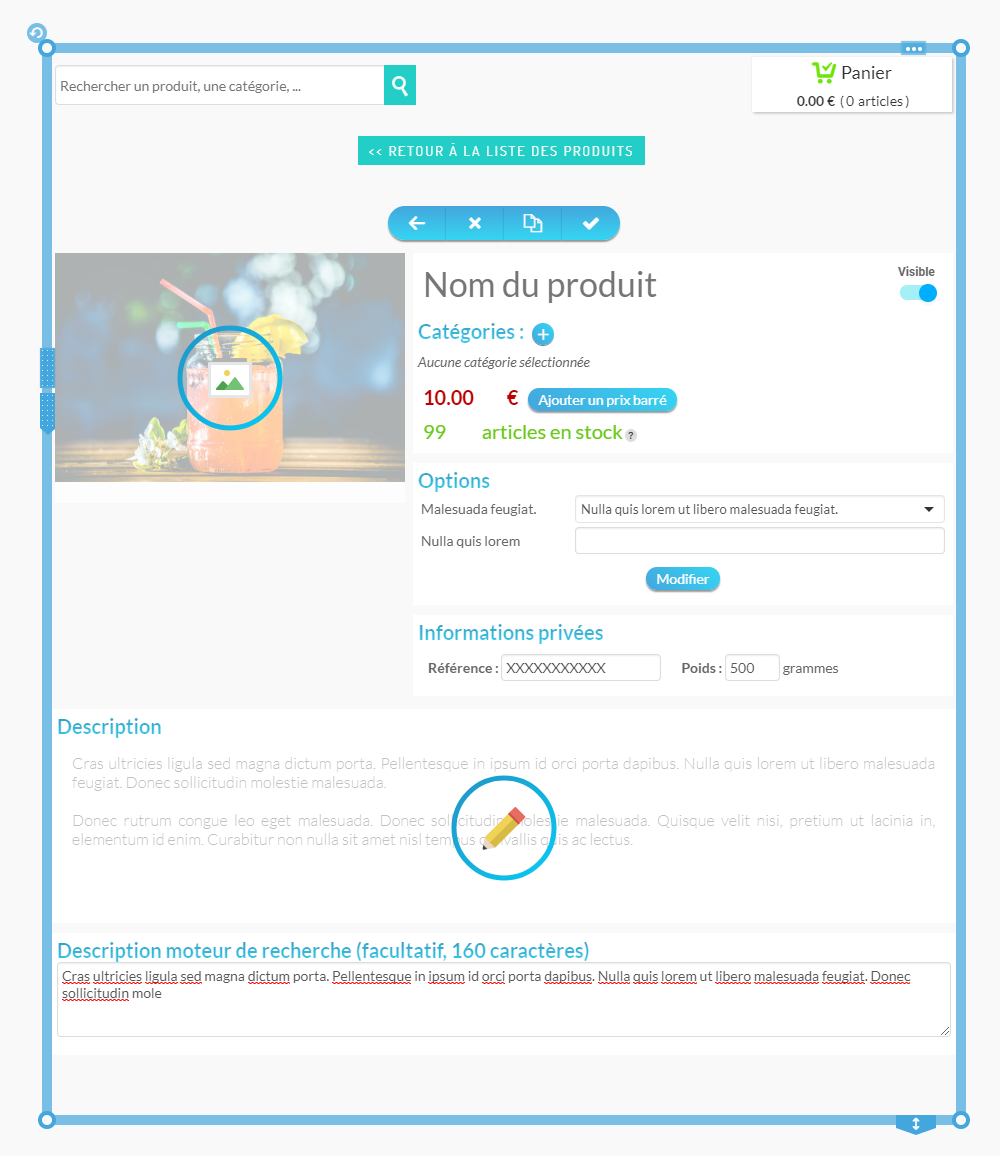 The Store Block allows Premium websites to create an online catalogue, and Pro websites to create an e-commerce website.
If you already created a free SiteW website, upgrade now and get all the Premium and Pro advantages: domain name, more pages, more storage, enhanced statistics, more blocks, ...
The How to create an online store guide explains in details the 5 steps to create your own e-commerce website.
You can also find a usage example of the Store block on the demo website pages: Catalogue and Online Store.
To create your own online shop:
$catfaq_2$